Looking for delicious and healthy frozen shrimp recipes? Look no further! These easy frozen shrimp recipes are cooked in an air fryer, instant pot, or skillet and are perfect for a quick and easy dinner. Plus, these shrimp recipes are perfect for any occasion – from a busy weeknight dinner to a special celebration. So why wait? Start cooking with these delicious shrimp recipes today!
These little seafood gems are not only quick to cook, but also super versatile. Here are frozen shrimp recipes to try tonight.
This seafood is so versatile and can be used in so many different dishes. Whether you're looking for something to throw on the grill or a quick and easy weeknight dinner, I've got you covered.
No matter what you're in the mood for, I guarantee there's a shrimp recipe out there that will hit the spot. So go ahead and stock up on frozen shrimp, and get cooking!
Frozen Shrimp Recipes
" Affiliate links are given for your convenience; for more details, please read my disclosure."
19. Instant Pot Shrimp Scampi Pasta
18. Sausage & Grilled Shrimp Kabobs
17. Firecracker Shrimp Skewers
16. Garlic Shrimp
15. Grilled Shrimp
13. Garlic Butter Shrimp Scampi
11. Bang Bang Shrimp
10. Garlic Butter Shrimp & Broccoli Skillet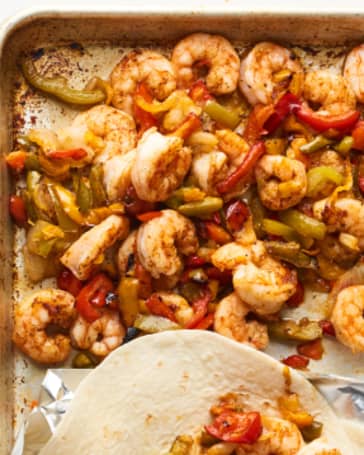 This article provided a list of some frozen shrimp recipes that you can do with your kids. Let me know which one is your favorite.
Make sure to check my other ideas too:
Also, don't forget to pin these Frozen Shrimp Recipes to your "Healthy Shrimp Recipes" OR "Easy Shrimp Recipes" Boards.